We invited author

Rachael Thomas

to share with us about her latest release, New Year at the Boss's Bidding.
There's a Kindle copy giveaway of New Year at the Boss's Bidding!
Connect with Rachael Thomas on the web:
It's New Year's Eve and Tilly is on her way to a large manor house in the heart of the English countryside for a lucrative catering contract for Xavier Moretti. What she doesn't foresee is that the great British weather will conspire against them, making it impossible for Xavier's guests or her staff to get to the manor as the light snow of that morning turns heavier. Now she is forced to spend New Year's Eve, a night she has no wish to celebrate after last year's disaster, with a man who threatens to unbalance everything in her life.
Xavier is drawn to Tilly form the moment he first saw her standing in the snow and when the weather turns from creating a winter wonderland to blizzard conditions, cutting the power, he finally breaks down her barriers and finds the real Tilly.
As the blizzard subsides so does their passion and Tilly returns to London to try and forget the man she has given everything to, including her heart. After a short time apart, Xavier knows that the woman who shared such passion with him during the blizzard is the only woman he wants and returns to London to claim her as his wife.
I really enjoyed creating the winter wonderland which became the backdrop to Tilly and Xavier's romance and it was all helped by the fact that when I wrote the book it was winter – and snowing! I hope you enjoy becoming snowbound with Xavier and Tilly as much as I enjoyed writing it.
New Year at the Boss's Bidding
Jilted bride Tilly Rogers hopes her luck is changing when she's offered a prestigious catering contract for billionaire businessman Xavier Moretti's New Year's Eve party. But then she ends up snowbound alone with her boss…and at his bidding!
It's the end of the year and the end of Tilly's contract, which leaves Xavier free to seduce her at his will. Hardly shy of a challenge, this notorious playboy makes it his resolution to have virgin Tilly crumbling by his experienced touch.
Before the snow settles, Xavier is determined to have Tilly under a brand-new set of tantalizing terms!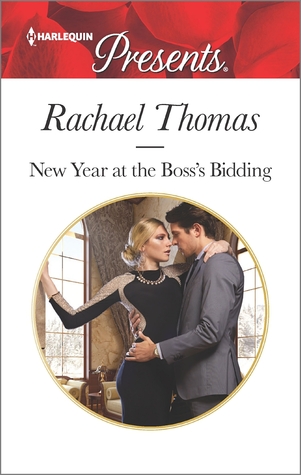 Enter Giveaway