This week's
Spotlight on Author
is on
Kathy Stewart
and her latest release,
Mark of the Leopard.
Who is Kathy Stewart?
I was born in South Africa and now live on the Gold Coast, Australia. I've always been passionate about writing and penned my first novel when I was eight. I also loves reading, nature in all its forms, and being in the outdoors, whether its hiking, cycling, playing golf and simply walking along a beach – preferably deserted, so I have plenty of time to hatch another storyline!
J
Kathy Stewart on the web:
Who is your favourite author?
That's a hard one. I have so many authors I admire. Recently I read All The Things You Cannot See by Anthony Doerr and I found it brilliant so I would have to say at the moment he's my favourite author. But then I also recently read and enjoyed the Rosie comedy series by Graeme Simseon, and the entire Song of Ice and Fire fantasy series by RR Martin, so you could say my tastes are eclectic and my next favourite author is somewhere on the horizon.
Do you listen to music while you write?
Ha, ha! Believe it or not, I have the TV on while I write. And no, it doesn't distract me. The habit stemmed from a time when I was alone a lot and having the voices in the background gave the illusion that I had company. I suppose the best analogy is that of a writer who likes to work in a coffee shop or café. I'm pretty good at shutting out distractions so it works for me. Also, I find music affects my mood, so I suspect I would write according to what was playing in the background if I listened to music as I wrote.
What type of music do you like?
I'm not so keen on the classics and prefer music from the 60s onwards. If I was going to write to music, though, I think I would have to be careful what I chose because it would definitely affect the mood of my writing.
When I'm not writing I read a lot and love watching movies, but I also enjoy more active things like gardening, swimming, walking, cycling and playing golf. I'm always hatching new plots for novels so the outdoor activities give me time to come up with intriguing scenarios.
Tell us about your book...
The novel is set in the early 1700s, a time when the slave trade was rampant and many people were taken against their will to work on farms and plantations in far-off countries. It's against this background that Sabrina Barrington is forced to make a decision no person should have to. Heartbroken and bereft, she and her family are shipwrecked off the Cape of Good Hope and presumed drowned. Fourteen years later, her brother, Lucien Castle, is told that a young man claiming to be Sabrina's son has been seen on the island of Madagascar.
If the story is true, it's imperative to find the youngster and return him to England, otherwise his hated grandfather, Robert Barrington, will usurp his rightful inheritance. Lucien embarks on a voyage to find his nephew, and in the course of his journey faces danger at every turn. He is also hiding a tragic secret, and Marikye, the woman he finds he is falling in love with, has a dark past of her own. The questions are: will Lucien find his nephew, and will he and Marikye be able to overcome the hurdles of their past to find love again?
From the author of Chameleon comes this historical fiction novel, Mark of the Leopard, the second in the African history series, a story of romance, mystery, danger and betrayal set against a backdrop of wild lands and raging seas.
In 1703 Sabrina Barrington and her children are shipwrecked and presumed drowned off the Cape of Good Hope, the site of the present-day city of Cape Town. Fourteen years later, an investigator tells Sabrina's brother, Lucien Castle, that one of his sister's children has been seen on the island of Madagascar, off Africa's east coast. It is imperative to return the youngster to England before his twenty-fifth birthday, otherwise his grandfather, the corrupt and detested Robert Barrington, will usurp his rightful inheritance. Castle is the only one who can confirm the young man is not an impostor. In order to do this he must leave the comfort of Amsterdam in Holland and embark on a journey into the unknown.
Will Castle be able to overcome his demons and find his nephew in time? Or will he succumb to the perils that beset his epic expedition every step of the way?
In a voyage that takes them from the untamed island of Madagascar to the storm-tossed Dutch outpost at the Cape of Good Hope, Castle and his companion must face innumerable dangers and battle not only rival investigators but also each other.

Enter this win signed copies!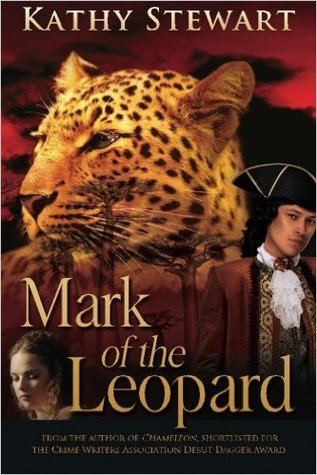 Enter Giveaway